Posted by fAB on June 20th, 2013 - 10:04 pm EDT
Early sketches of our male pirate lead, Nodin, go way back to the project's 2D days in one form or another. He's been a tough design to nail down but with some community feedback, Blyka and I sat down one night in late February and finally went over each aspect of the character in detail.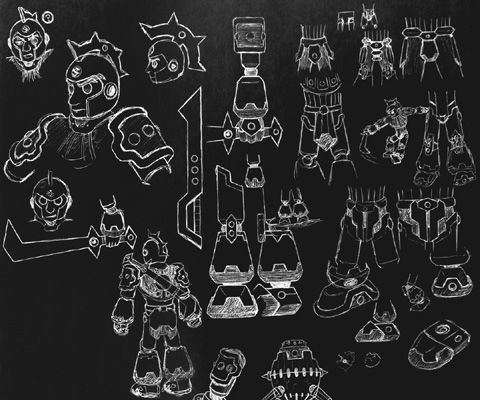 Read Full Post
Posted by fAB on June 18th, 2013 - 10:58 pm EDT
If you've been following Tuttle's Legendary Travels at all then you're probably aware that we've made efforts to involve Japanese fans in the game's development, efforts that have yet to bear fruit. So, when the Mega Rock Fan Festa was announced (a major Mega Man/Rockman fan event taking place in Tokyo on June 29th), my head immediately began to fill with thoughts of finally reaching the Japanese audience by giving TLT some sort of presence there. The good folks at GetMeOffTheMoon were thinking along similar lines and got in touch with us. Tentative plans were made to showcase a new TLT demo at MRFF.
Read Full Post