Posted by fAB on October 31st, 2012 - 09:52 pm EDT
Lately I've been focusing on various aspects of the game environment. This includes a bit of model creation, texture work, and experimentation with shaders and lighting. I've added two new screens that more or less showcase the results of my efforts.
Read Full Post
Posted by Blyka on October 26th, 2012 - 06:05 pm EDT
It's been a long wait, but I've finally gotten a video up to show some of the engine progress that's been made in the past few months! Personally I would have preferred to write up a post about it, but the only way to show an engine in action is, well, in action.
Hope you enjoy!
Posted by fAB on October 10th, 2012 - 04:24 pm EDT
You're familiar with Mr. Foetus's awesome music tracks, but we haven't had occasion to share any of the great concept art he's been giving us, until now. TLT's fourth community participation Event is here, and this time around it's all about the people of the islands. If you enjoyed the Legends 3 Devroom Townsperson event, you'll love this!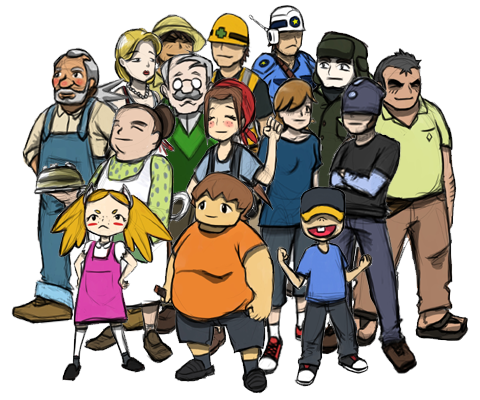 When you're ready, head here to visit the Event's official forum thread for all rules and entry submissions!
Posted by Blyka on October 1st, 2012 - 12:45 pm EDT
As promised here's an enlightening article from Mr. Foetus on his music making process- thanks, Mr. Foetus!

Read more to see what he has to say on the subject!
Read Full Post