Posted by fAB on September 15th, 2015 - 08:05 pm EDT
If you missed Blyka's mention of it some days back, #TLTuesday is a thing. I came up with it as a memorable way to try and work TLT into my routine.

The ideas behind it:
A. Make sure to work on the project at least once each week (even if it's only 10 minutes) and report on it.
B. Keep the project actively in the front of my mind and hopefully inspire more work throughout the week.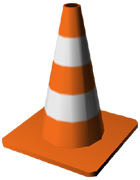 Read Full Post
Posted by Blyka on September 10th, 2015 - 11:58 pm EDT
While our Twitter has been more consistently active the past couple months thanks to #TLTuesday efforts, the blog has definitely dragged this year. So, with the recent completion of the new player camera functionality I figured now would be a good time to say a few words about it and where the engine is going.
Read Full Post